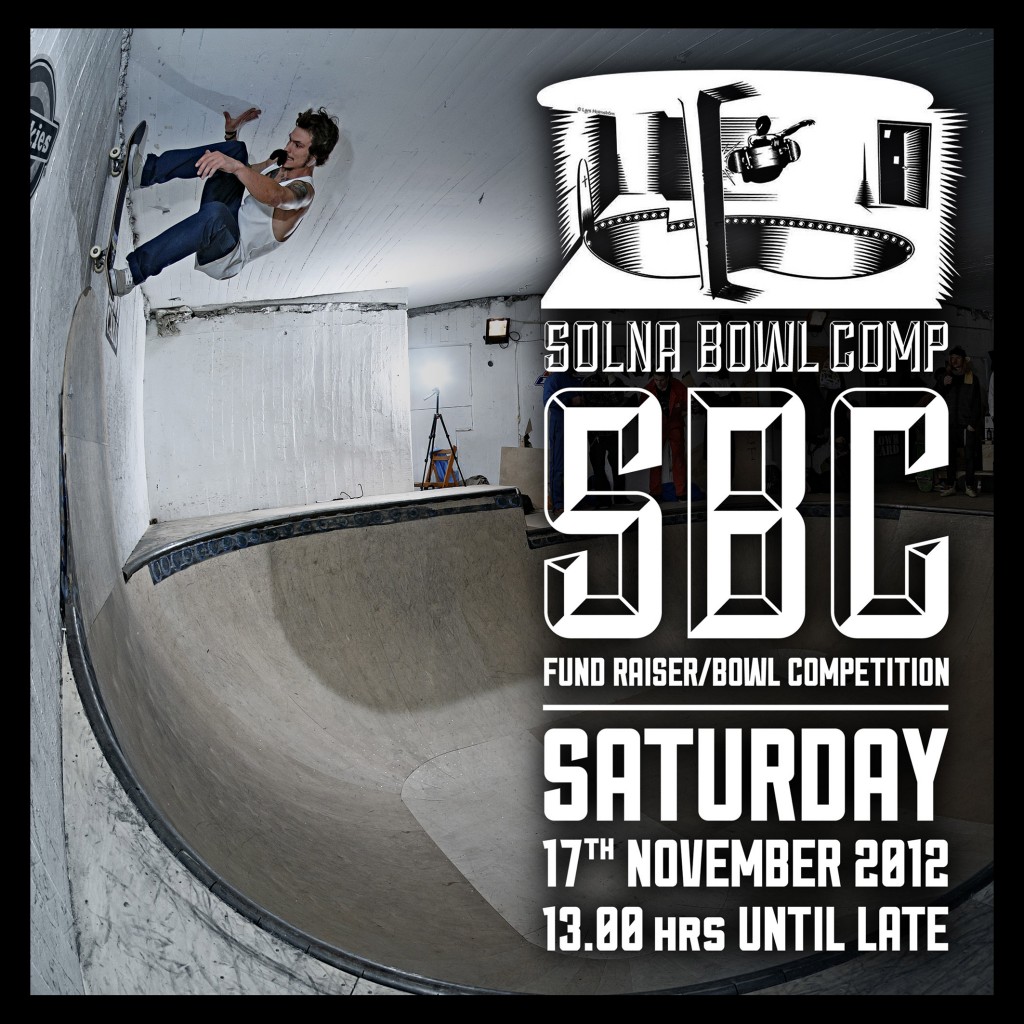 Solnabowlens första årliga mästerskap och välgörenhetstävling*.
2012-11-17 – 1300 until late
2 tävlingsmoment – "bästa bowlrider" samt prestigetävlingen flest fs grind i minin.
Massor av priser. Anmälningsavgift 50:-
* Bidragen från evenemanget hjälper oss betala hyran.
Inkomsterna från våra ordinarie öppettider har visat sig inte täcka våra utgifter.
Vill du fortsätta åka i Solnabowlen – kom och stöd oss.
Support the cause and turn up at Solna Bowlen in Solna on the 17th November.