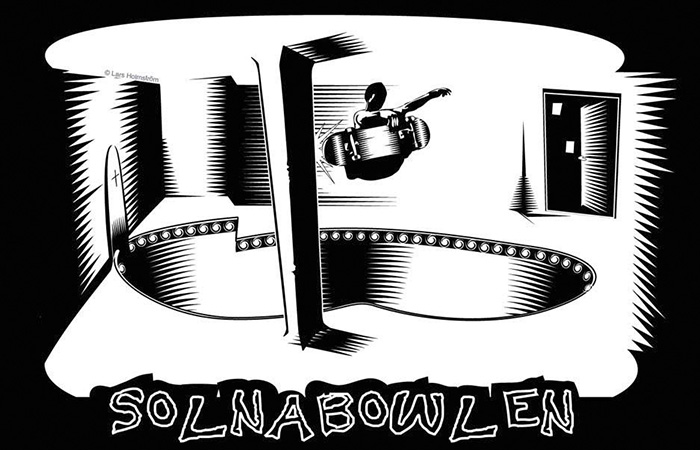 Solna Bowl | Times that they are open.
This is for the guys that don't have face book. Listed bellow are the days and times that Solna Bowl will be open. (Will post any up-dates to these when it happens).
About Solna Bowlen
Address Kruthusbacken 72, 169 52 Solna, and picture of location of Solna Bowl
Open for skating 1800-2100 according to Below. Skating at other times only by appointment.
At times closed without notice. Please double check.
FEE: 20 SEK a head each time!
Sundays 19.00 – 21.00
Daniel Nilsson 070 8690935, daniel[a]beppo.se
Patrik Öhman 073 6733234, infol[a]studiofotografering.se
Mondays 18.00 – 21.00
Nichlas Severin, 076 2169991, nichlas.severinl[a]gmail.com
Tuesdays session #1
1800-2000  SENIOR BEGINNERS ONLY!
Johan Kempendahl, 070-6663522 fightervally[a]gmail.com
Tuesdays session #2
20.00… Ordinary
Rickard Melin 070 9669149
Onsdagar 19.00 – 21.00
Jonas Andersson, 0708 40 80 21 jonas.andersson[a]thebrandunion.com
Patrick Nilsson, 070 2417531 patrick.nilsson[a]bredband.net
Thursdays 18.00 – 21.00
Girlskate ONLY!
Malin Blom 0723044254