This Saturday 25th January
It's on… SaturDave Night Live skate at the Solna Bowl. On the last Saturday of every month… 19.00 to 22.00.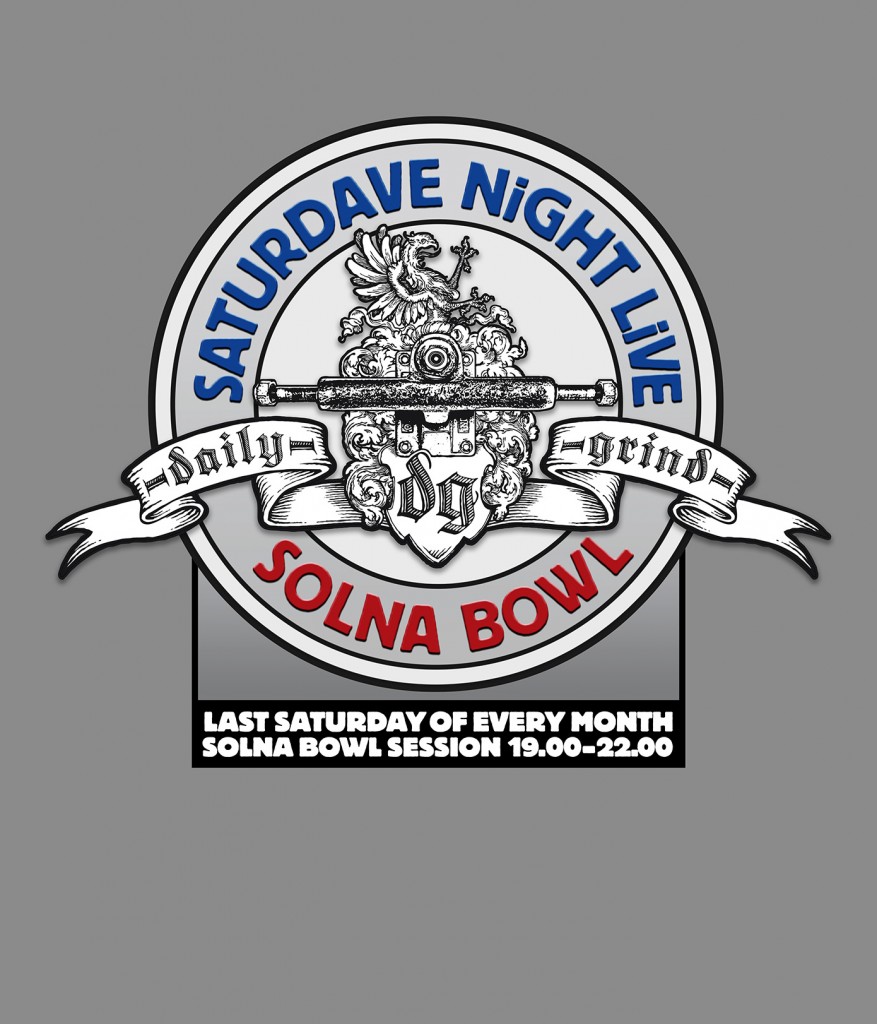 There will be some skate stuff for sale and other goodies to help raise some cash for the Solna Bowl. So bring some money.
Where it is and how to get there… check this out… or go into Solna Bowl Facebook for other details.
Need to get in touch or ask questions then e-mail dave(at)dailygrind.se
First SaturDave Night Live Session will be on the 30th NOVEMBER… so get your butt down to Solna Bowl and make your excuses to your wife or girl friend and turn up to Solna Bowl.
2013 – 30th November, 28th December
2014 – 25th January, 22nd February, 29th March, 26th April